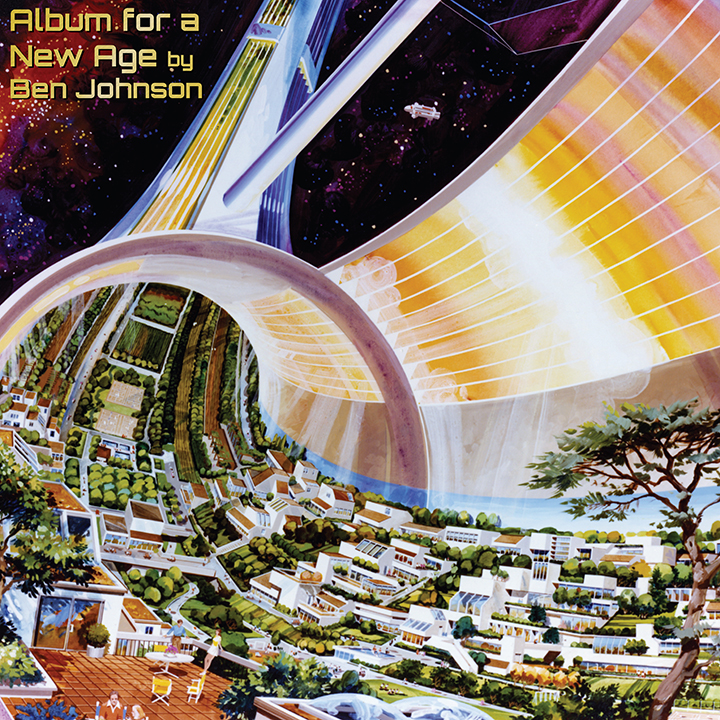 Produced by Ben Johnson at Wavelength Productions
Released 5/14/20 | Cover by Ben Johnson
This is my first solo project after 20+ years of making records with all of the various bands I've had the pleasure of playing with. It took 10 years to make it, but now it's finally here! A lot has happened in the last decade, but I still found the time to work on it whenever I could. A major event that occurred during this time was the passing of my father in 2013. He was a talented musician who helped get me on my musical path at an early age. His magnificent Bobero classical guitar was passed on to me and I had the honor of playing it on this album. It's featured on 3 tracks- 'Gymnopedie No. 1,' 'Mode Blue,' and 'Bobero.' This record was made with the help of some fine musicians- Matt Krueger on drums (wherever heard), Rin Ribble on violin ('Bobero'), and my brother Nate Hess on electric mandolin ('Ba Ba Boom'). The rest of the instruments- guitars, basses, keys, piano, saxophones, percussion (except the tabla on 'Bobero', which was actually a Drum Kat played by Matt) were played by me. I sang everything with Matt and Nate joining me on backing vocals on 'Ba Ba Boom.' Everything was recorded either at my studio (Wavelength Productions) or my house (Home Base). The front room of my house has really nice acoustics and is a surprisingly nice place to record. In fact, the piano on 'Mode Blue' is at my house. Everything was mixed and mastered at the studio.
Rin Ribble- violin on 'Bobero'
Nate Hess- electric mandolin and backing vocals on 'Ba Ba Boom'
Matt Krueger- drums where ever heard, Drum Kat on 'Bobero'
Ben Johnson- guitars, basses, keys, piano, saxophones, percussion, vocals