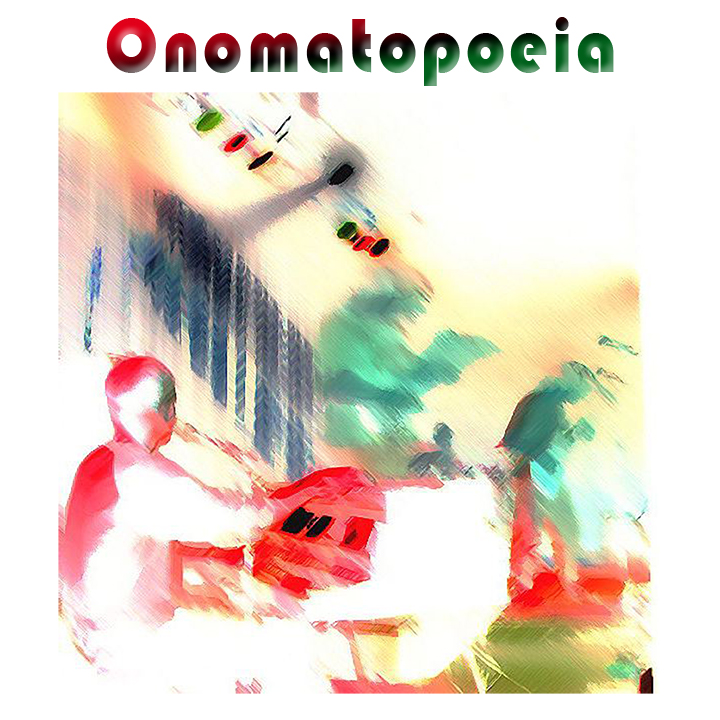 Produced by Ben Johnson at Wavelength Productions
Released 2002 & 3/8/19 | Cover by Ben Johnson
Onomatopoeia formed in 1998 when guitarists Brian Hass and Mike Kratochwill joined forces with Ben Johnson (bass) and Matt Krueger (drums). They started off as an all original instrumental fusion-rock band that liked to improvise during long jams. The following year Mike left the group to go back to school leaving the band as a three piece momentarily. In early 2000 a strong effort was made to recruit former Marmadukes keyboardist Jay Sachtjen. When he joined the other three members immediately deferred to him as the leader of the band. Jay had a clear and strong vision of the kind of band and sound he wanted. He proceeded to whip everyone into shape to achieve that vision. To this day Ben and Matt owe him a debt of gratitude for having the courage to do that. What he did helped them immensely on their path. Onomatopoeia had a nice run for a few years gaining a cult following that exists to this day. During that time Jay and Ben developed a strong interest in music production. They pushed each other to learn how to record and mix. This self-titled record is the very first YS Records release and it represents the best of what they captured. The first two tracks are studio cuts that are also the first recordings that Wavelength Productions ever released. The remaining five tracks are live recordings from various venues that were mixed and edited at the studio. It was released in 2002 but sadly, the band dissolved shortly afterwards. Matt and Ben would go on to form a new group The Vandelays with former Onomatopoeia guitarist Mike Kratochwill and new keyboardist R.P. Henderson. In 2019, Matt and Ben decided to re-release the Onomatopoeia record and have it distributed like the rest of the YS Records catalogue. The only problem was the sound quality wasn't so great. With the original tracks buried on a hard drive (and recorded and mixed on a long gone DAW) the only option was to do a remaster. Because of recent advancements in mixing and restoration software Ben was able to save this gem of a record. It's back! Not only does it have the distinction of being the first ever YS Records release, it's now the first ever YS Records remaster.
Jay Sachtjen- keys, vocals
Brian Hass- guitar
Ben Johnson- bass, vocals
Matt Krueger- drums, vocals