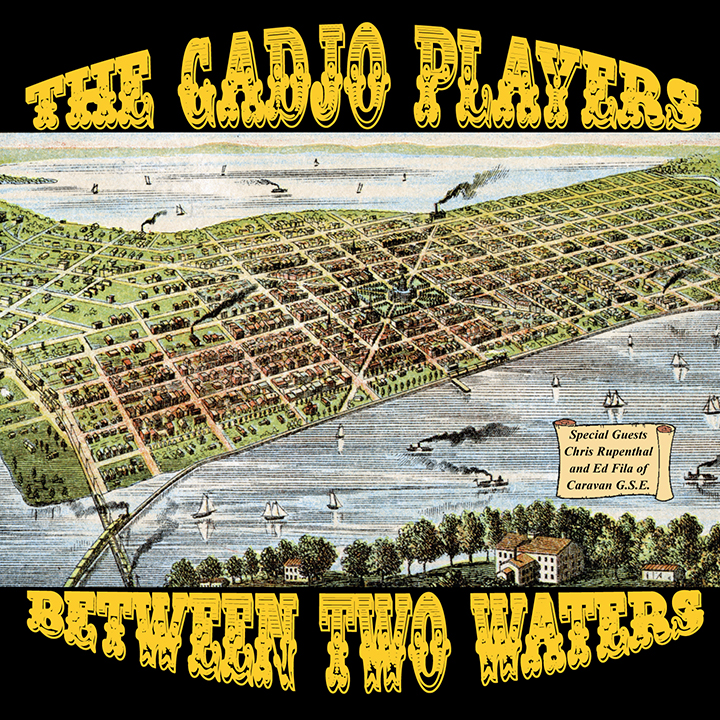 Produced by Ben Johnson at Wavelength Productions
Released 1/1/07 | Cover by Ben Johnson
Image issued by Wisconsin Historical Society
The Gadjo Players are an instrumental acoustic band based in Madison, Wisconsin. They play jazz, swing, Latin, Celtic, bluegrass, originals and covers. The line-up includes double bass, guitars, mandolin, octave mandolin, violin, and percussion. "Between Two Waters" is their debut album, with all ten tracks being original songs written by members of the group. It's a completely independent release, being recorded, mixed, and mastered at the studio they own and released by their own label.
Mike Kratochwill- guitars 
Nate Hess- mandolin 
Matt Krueger- octave mandolin, mandolin, drums, percussion 
Ben Johnson- double bass, electric bass, classical guitar 

With special guests: 
Amber Dolphin- violin 
Ed Fila- guitar 
Chris Ruppenthal- guitar 
Beefus- banjo

thegadjoplayers.com