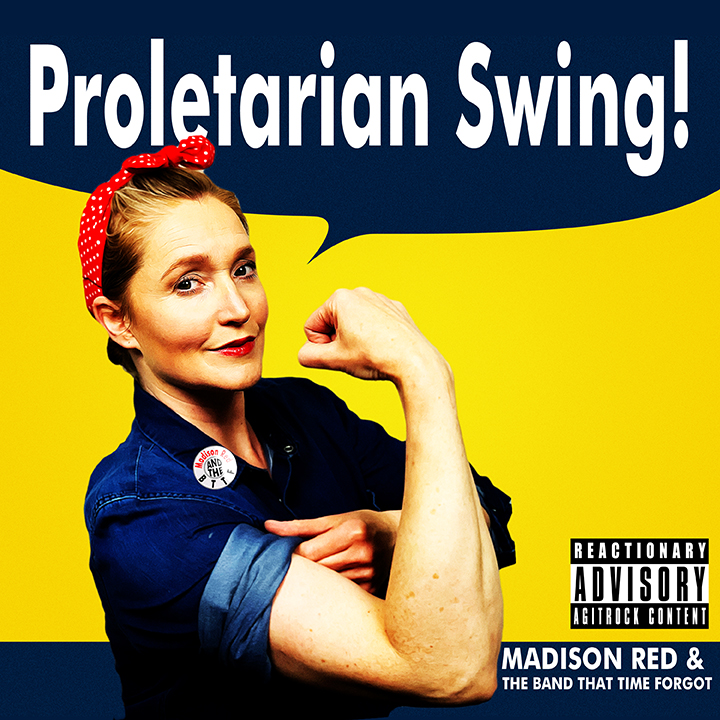 Produced by Ben Johnson & Tom Flinn at Wavelength Productions
Released 7/6/19 | Cover by Ben Johnson
We certainly never started out to record something as ephemeral (even by pop music standards) as a "protest" album, but history intervened in the form of the 2016 election in which reactionaries took control of the American government determined to reverse any progress this country had made in resolving its three major problems, income inequality, equal justice, and climate change.

Fortunately in its journey through the 20th Century in search of musical forms from the past to utilize in commenting on the present, the Band That Time Forgot has now reached the 1950s and 1960s. While our previous disc of original songs (21st Century Blues & Ballads) had a definite 1940s vibe, this collection of original songs was influenced by a disparate group of musicians and songwriters from the 50s and 60s, including Henry Mancini, Link Wray, Eddie Cochran, Smokey Robinson, Pete Seeger, Carlos Santana, Chuck Berry, B.B. King, John Fogarty, Bob Dylan, Robbie Robertson, Albert King, Donald Fagen, Dick Dale, Doug Sahm, Sly and the Family Stone, and of course the Beatles.

Coming from the world of comic books, we have always looked at songwriting as a way to tell stories, and the songs in this collection, whether they are documentary and straightforward ("Proletarian Swing," "Cottonwood Tree," "Marshalltown"), or fictional and elliptical ("Low Winter Sun," "Better Too Late," "Unforgiven"), are all narratives of various types--stories that we hope will stir some interest in these turbulent times.
Megan Levy- vocals, Rhodes, Hammond
Tom Flinn- guitars (1949 Gibson ES-175, Martin D-18), vocals
Ben Johnson- bass, percussion, vocals
Matt Krueger- drums
madisonredandtbttf.com
More from Madison Red & The Band That Time Forgot