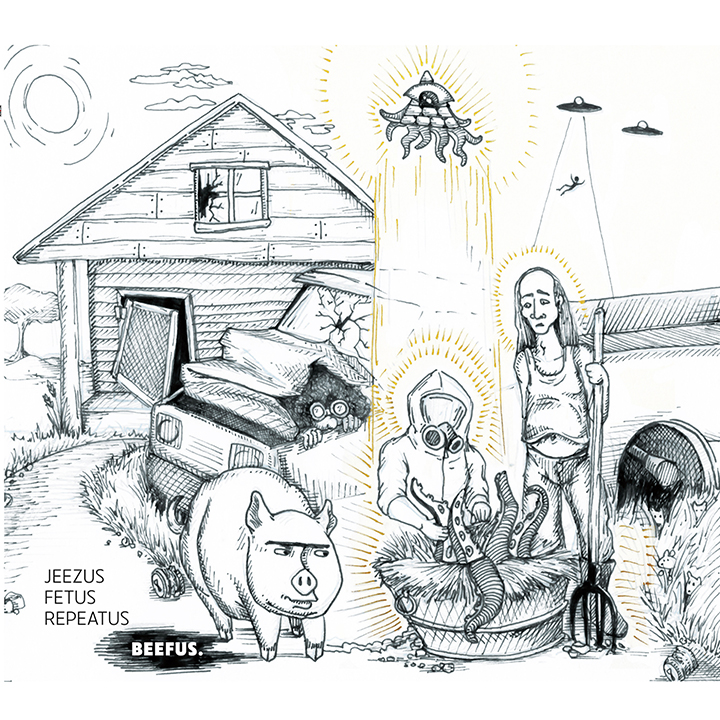 Produced by Ben Johnson at Wavelength Productions
Released 12/1/16 | Cover by Smiley Virus
BEEFUS assaults Xmas again by spinning a yarn about Jeezus' 2nd attempt at a nativity scene. Come... listen to vivid descriptions of the bizarre methods the messiah uses this time around. Come... celebrate the new Helliday with BEEFUS!
Beefus- lead vocals, sound f/x, electric banjo, 'Narrator'
Meatslayer- bass, vocals, 'Police Officer', 'News Anchor Ray Peterson'
U "Eyes of Krampus" Tip- drums, 'Ms. Proot'
Nathan B. Gosh- electric mandolin, vocals, 'Polly Pureheart'
Tardmar- keys, sound f/x, vocals (lead on 'STDs Under the Xmas Tree'), 'Crumpets the Elf', 'Doc Philbert'
Lizardus- trombone, bells, vocals, 'Jeezus Christ'
Smiley Virus- percussion, vocals, 'Judge'
Harrissimo- vocals (lead on 'Santa's Got a Boner'), 'Dickie Stinkfinger/ Virgin Larry', 'Santa'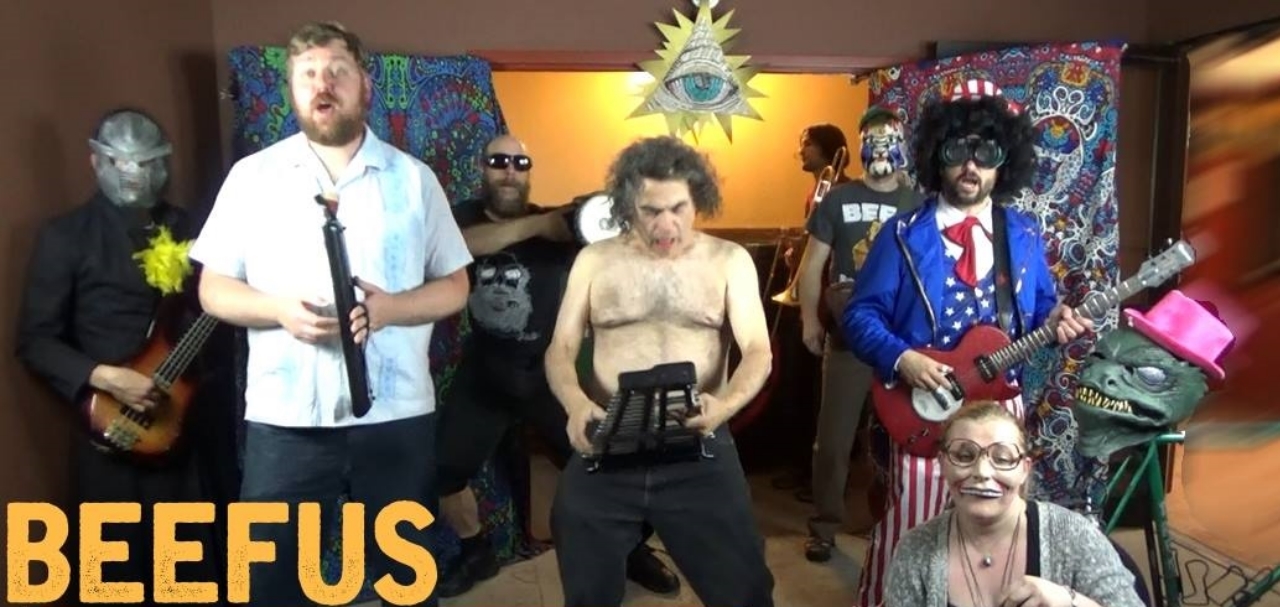 beefus.net